COMPANY OVERVIEW
VG Industrial has built a manufacturing plant based on one common aim and dream, "Providing Top Quality Bespoke Suits and Shirts at affordable price to resellers and customers using the most updated technology incorporated with traditional practice in Bespoke tailoring, resulting a product with top class workmanship of highest precision."

OUR WORK ETHIC
We always respect your words of discussion to deliver every worth of what you are paying. To produce the finest quality and suiting line appropriate to what you have in your mind after knowing the selection & styles. We guarantee the design to ensure that our suits will match your ideas. In context of this, VG Industrial only employ experienced coat and trouser makers, who are highly skilled in their trade. Our tailor is there to offer advice and help you select a cloth catering to your specific need. Your cloth selection is cut, paying particular attention to match checks or stripes to enhance the silhouette of your suit. Each suit is then trimmed to your chosen lining, and horn or mother-of pearl buttons. After each garment is cut and trimmed by our master cutter, the garment will be assembled/basted ready for your first fitting by our skilled tailors under the supervision of our Master Tailor. After each fitting, your pattern is corrected and your suit is re-cut taking into account any adjustments needed. Once your garment is completed, we will advise you to come in for your final try-on, or we can arrange to have your garment delivered to your door. For your first order, you will be required to come for several fittings. All adjustments are noted and transferred onto your pattern, thus creating a perfect template for the figuration of your body. Records and details of every order are kept together with your pattern. Our two-piece suit is almost entirely sewn by hand. We leave a generous amount of inlay, allowing for 3" of adjustment to the garment. VG Industrial have been happy to announce that it has serves the customer with a finest quality suits over 10 years which are all still in great shape - This is what we earned.
1% of every product sold is contributed to an orphanage to provide education to under privileged children.
1% of every product sold is contributed to old age homes, we believe that serving the community in any way is one of the best ways to give back to the society that supports us.
½ % of every product sold is contributed to development of our cricket team players from all around the world are part of this team. We believe in building community cohesion and promoting healthy lifestyles.
½ % of every product sold is contributed to our soccer teams. we believe playing soccer is a useful intellectual exercise, it requires cultivating humility and respect for the other players. It's fun, educational, social and of course good for over all healthy lifestyle.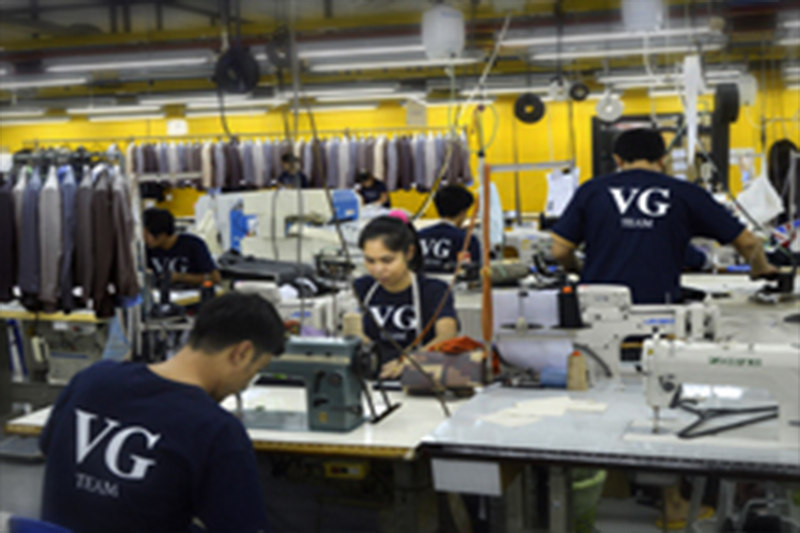 - Fully Air conditioned Factory (only custom tailoring factory in Bangkok, Thailand)
- We don't run a garage & sweat shop where people have to work under hot & humid condition ,
- 2 breaks a day are given
- providing full accommodation to staff
- Encourage our team member & staff to provide their children the best possible education by availing the family welfare funds from the company so they can build their child's bright future
- No under age people are employed by VG